Look after your health on 5G
The intelligent t-shirt that monitors your body's biometric parameters
Today, 5G is on everybody's lips. The fifth generation mobile network has provided speed, convenience and accessibility, as well as becoming a real technological (r)evolution. 
What does 5G mean?
The letters define the "fifth" (5) "Generation" (G) of mobile networks, and it means leaving the previous version behind. For the first time, 4G achieved real time video recording (streaming), augmented reality, as well as the arrival of broadband. However, this was not the first big technological change of the digital era. Its rapid evolution originated in 1G, and although it now seems so far away and basic, it enabled us to talk via mobile phone. The 2G technology introduced SMS and, little by little, the smartphone became an ever increasing communication tool. With 3G came something that was eagerly awaited: the internet connection.  
We need to go back three years to talk about when 5G first arrived in Spain, specifically the day that it was commercially launched by Vodaphone, which was gradually joined by other telephone companies such as Movistar, Orange and Yoigo. But, although the companies offer 5G navigation tariffs, there continues to be insufficient antennae to support this network capacity.
Among the advantages of this new network generation, we can hightlight:
Very high speed mobile broadband. Reaching speeds up to 1000 times higher that those of 4G.
Very low latency (that is: the sum of network delays), which is imperceptible to the user.
Increased simultaneous connection capacity, enabling the provision of a service for up to 7,000 million people and 7 billion devices.
Ultra-reliable network 24/7; always available, always in service.
Lower energy consumption for the transmission station, which enables savings of up to 90% compared with current networks.
But what is its biggest advantage?
There is no doubt that 5G has increased the capacity of the information highway, thereby enabling connection between our everyday objects, such as intelligent devices and wearables. Through this technology, portable devices such as bathmats, intelligent cars or headphones, can connect with us and with each other in real time. As well as preventing bowel disease or completely controlling a patient's heart, it allows an improvement of quality of life for people and, what's more important, their health.
Monitor your health on 5G
ZTE, the Chinese telecommunications and network solutions equipment brand, presents its new wearable with 5G which enables health management by remote control.  
Their device is an intelligent t-shirt that has been given the name "YouCare" and which does not contain any metallic components. From its production process, all the sensors are fully included within the fabric of the garment, which means it can be washed without any problems. In fact, it can be used as a conventional t-shirt!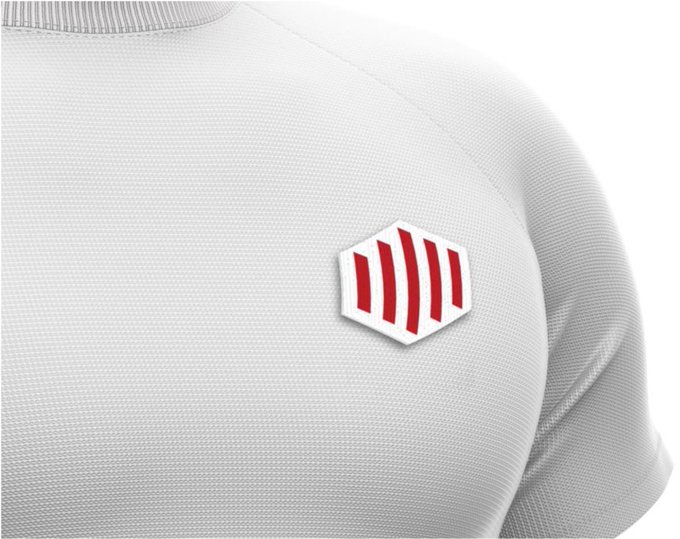 What can it do?
Its functions are monitoring, control and analysis of some of the body's biometric parameters in order to provide real time information on health and record this over the long term, as well as being a preventive device for healthy people. Through this technology, it is possible to create electrocardiograms, measure temperature and the level of muscular effort, as well as controlling breathing and the components of perspiration.
Qi Wang, director Terminal at ZTE España, comments that:
"The idea is to be able to monitor health, both for healthy people as well as people with problems, in order to monitor their condition. So that when a problem arises it can be treated at that time".
Help to look after your heart
The intelligent garment is very useful in a clinical setting, as it is able to create a continuous electrocardiogram in real time; there is no need for the existence of a specific condition or material to exist, as when the patient attends a hospital or medical centre.  
It is also very useful for detecting anomalies that only occur intermittently, such as sporadic tachycardia or situations causing anxiety, as the electronic t-shirt is able to check for changes in the breathing rhythm.
For ZTE, potential users of the t-shirt would be sportspeople, as the application can review the status of the athlete while they exercise, as well as keeping a record of their development during training.
The wearable not only analyses these parameters, but can also transmit the data both to health control centres and to the user's intelligent mobile through the fith generation (5G) network.
Made in Italy
This innovation, which is coming onto the market, has been created in Italy. The Chinese company collaborated with the start-up Let's Webearable Solutions to create the Smart T-shirt sensor and has designed the t-shirt in collaboration with the Italian Red Cross.
During the presentation event in Barcelona, Spain, ZTE remarked that they are very proud to be part of this extraordinary innovation, and they firmly believe that 5G technology is the key to a better quality of life. They also emphasised that they rely on the Italian capabilities and technological development and that they want to continue providing their contribution.
It is predicted that, from the autumn of 2022, the company will begin trialling the intelligent t-shirt, YouCare 5G, at the Innovation and Research Centre located in L'Aquila (Abruzzo) in central Italy.
 "This is an invention that will change life and the qualty of medical assistance at home and remotely for many citizens experiencing health problems and for vulnerable people who suffer from chronic illnesses, guaranteeing accessibility to care services and support from our national and international network",
Assures Francesco Rocca, President of the Italian Red Cross and FICR.
 "We have been working on the project since 2018 and today we can present the results of this important project, which emerged at the most difficult time of the pandemic. This experiment allows us to think proudly about the path taken to date and to look to the future with hope and the certainty of having shown the commitment, ability and dedication of the Red Cross network to use and disseminate new technologies for the service of people and society".