THE SWEETEST APP
Challenges and objectives to control your gluten levels
2020 wasn't just the year of the pandemic, it has also been the year that technology has demonstrated its ability to improve our lives, enabling us to continue moving forwards and staying connected with our surroundings in a safe and efficient way. A complete technological revolution that has been strengthened in 2021 and where portable devices have secured their position in the market, as essential life companions, beyond the entertainment industry.
For many people, the development of portable technology goes far beyond a mere commodity in their lives; thanks to the advances of wearables and their everyday use, people with complex life conditions are able to improve their situation and lead more "normal" lives. A good example of this are wearables aimed at people with a functional diversity, such as the device capable of understanding sign language or the smart cane which enables blind people to see the world through their smartphone; this latter device captures and sends information from the surroundings using vibrations to communicate with the user.
It isn't just people with disabilities that have the chance to improve their life conditions; nowadays, we find portable solutions to a wide range of situations, problems and diseases, such as the loudspeaker which is capable of preventing a heart attack. This device doesn't perform CPR (Cardiopulmonary resuscitation), but it can detect when someone is suffering from a heart attack, thanks to its ability to monitor breathing, automatically calling the emergency services before it is too late.
There are other smart devices which behave like real doctors. When you need to, you can use them like a doctor's appointment. An example is Lumin, which enables you to find out about your metabolism from home. Another example is the mySugr application, which, from your own smartphone, enables you to find out and control your glucose levels to prevent diabetes.
WHAT IS DIABETES?
According to the Spanish Society of Internal Medicine (SEMI), diabetes is "a chronic disease that produces an increase in sugar levels (glucose) in the blood". It can also be the cause of numerous diseases; heart, vascular, blindness, kidney failure, poor wound healing, stroke and other neurological diseases (that affect nerve conduction).
DIABETES AND COVID-19
This disease has become one of the most unexpected secondary symptoms in people that have overcome COVID-19.
More specifically, 1 in every 10 patients hospitalized from contracting Coronavirus also suffered diabetes during their recovery, which equates to 14.4% according to a study by several universities published in Diabetes, Obesity and Metabolism.
On the other hand, diabetics are also people at risk of contracting the disease. Research by Professor Juliana Chan, from the Chinese University of Hong Kong and the Prince of Wales Hospital in Shatin (China), says that these patients make up 30% of patients infected with Covid-19.
Moreover, the risk of death doubles or triples compared to others, according to the special Covid-19 session that took place at the annual online meeting of the European Association for the Study of Diabetes (EASD).
HOW CAN I TREAT DIABETES?
Diabetes has no cure, people who suffer from it can follow guidelines to improve their quality of life, but it will never disappear from their body. According to the Spanish Society of Internal Medicine (SEMI):
"Complications caused by diabetes can be prevented by controlling the level of glucose in the blood, blood pressure and high levels of cholesterol when they occur."
Dr Javier Escalada, specialist in endocrinology, metabolism and nutrition, says that diabetes:
"Requires treatment with insulin from the beginning (from diagnosis). It is the most common form in children and adolescents, although it can appear at older ages."
Despite insisting that there is no cure, he also notes that:
"Good results have been achieved through pancreas transplants or pancreatic islets, but these patients require treatment for life and do not guarantee insulin independence in the long term."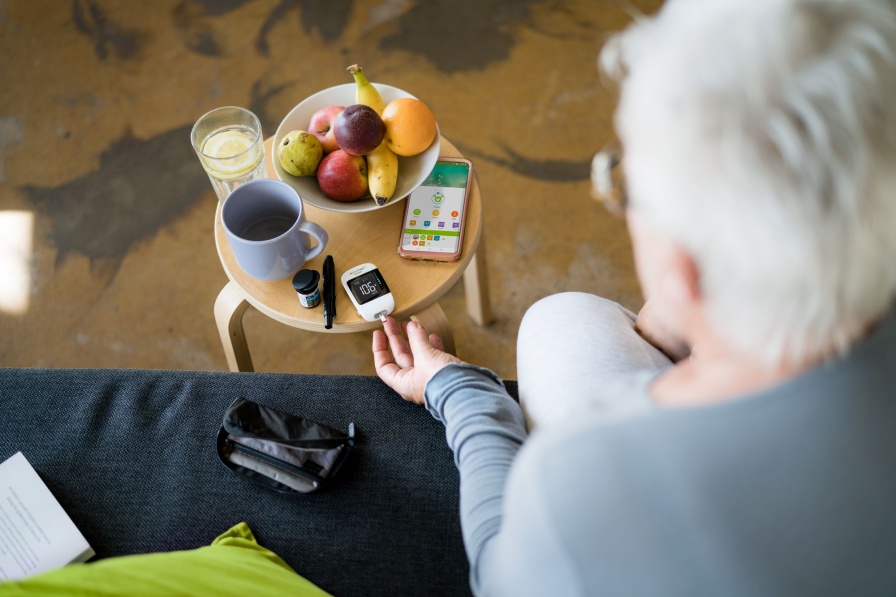 THE MYSUGR APP, LEADER IN DIGITAL MANAGEMENT
Luckily for diabetics, the digital world continues to look for resources to make life easier for people with chronic diseases. Thanks to the work of researchers and developers, the market offers affordable and interesting solutions, such as the mySugr app; available for all mobile devices and with the free version available to everyone that suffers from this disease.
Its functions include the daily record of levels, where you will be able to include some of the information you need to hand each day. This information includes diet, carbohydrates, medication, weight and HbA1c.
In addition, its software will allow you to do so in a fun and entertaining way with its gaming system, creating different challenges and even 'telling you off' if you fail to meet your daily goals.
The service also perfectly combines treatment management, the automatic monitoring of data, access to an unlimited number of reactive strips, education on diabetes. It integrates perfectly with more medical devices to reduce the load of diabetic patients.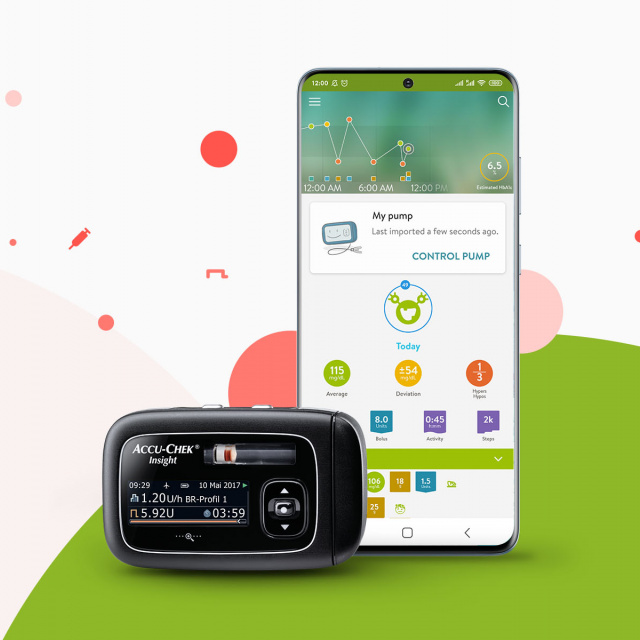 FREE ACCESS TO THE PRO VERSION
During the most critical time seen so far in the pandemic, Roche, the company that bought the rights to the app, offered the pro version for free to all those suffering from this disease. Its aim was clear: to make their lives easier, due to the increase in "telemedicine" at a time of lockdown where leaving the house was a challenge in itself. Especially for these patients whose lives were at risk.
This version was available up to 30th September. According to Matt Jewett, senior vice president and general manager of Roche Diabetes Care, USA. UU:
"It is more important than ever for people with diabetes to feel supported in their self-management and feel connected with their healthcare team".
MY SUGR RECEIVES THE SEAL OF ACCREDITATION FROM THE TIC SALUT SOCIAL FOUNDATION
The accreditation guarantees that the mobile application can be prescribed by health professionals with total confidence and safety. The TIC Salut Social Foundation is the body within the Health Department of the Catalonia Government which recognizes it as a safe and effective application to manage diabetes.
To receive this credential, applications must meet different criteria regarding usability, technology, safety and public content. After the assessment carried out by the body, mySugr has received a global rating of more than 9 out of 10.
    "Holding an official certification issued by a prestigious body such as the TIC Salut Social Foundation guarantees that mySugr can be prescribed by health professionals with total confidence. In the current health context, marked by the evolution of COVID-19, the continuity of medical consultations is key for the monitoring and control of diseases like diabetes. In this sense, we believe that the use of telemedicine and digital tools will become increasingly common". Josep Maria Vallmajó, General Manager of Roche Diabetes Care in Spain.
THE APP FOR MOBILES IN PLURAL
MySugr reaches 1.3 million downloads and is the most highly rated by users.
This is thanks to its design with a highly attractive and motivational interface. Its capabilities include multi-downloads. The app can be installed on different devices, where you can log in and store the user's personal profile. This characteristic enables an immediate update on all of them, in addition to being an advantage for children or adolescents, or people who require the supervision of family members and/or carers.
The application also has a feature that helps to quickly calculate the insulin dose required at each moment, in accordance with the circumstances and the quantity administered previously.